Josefine Kaski enjoys her six-hour workdays on the phone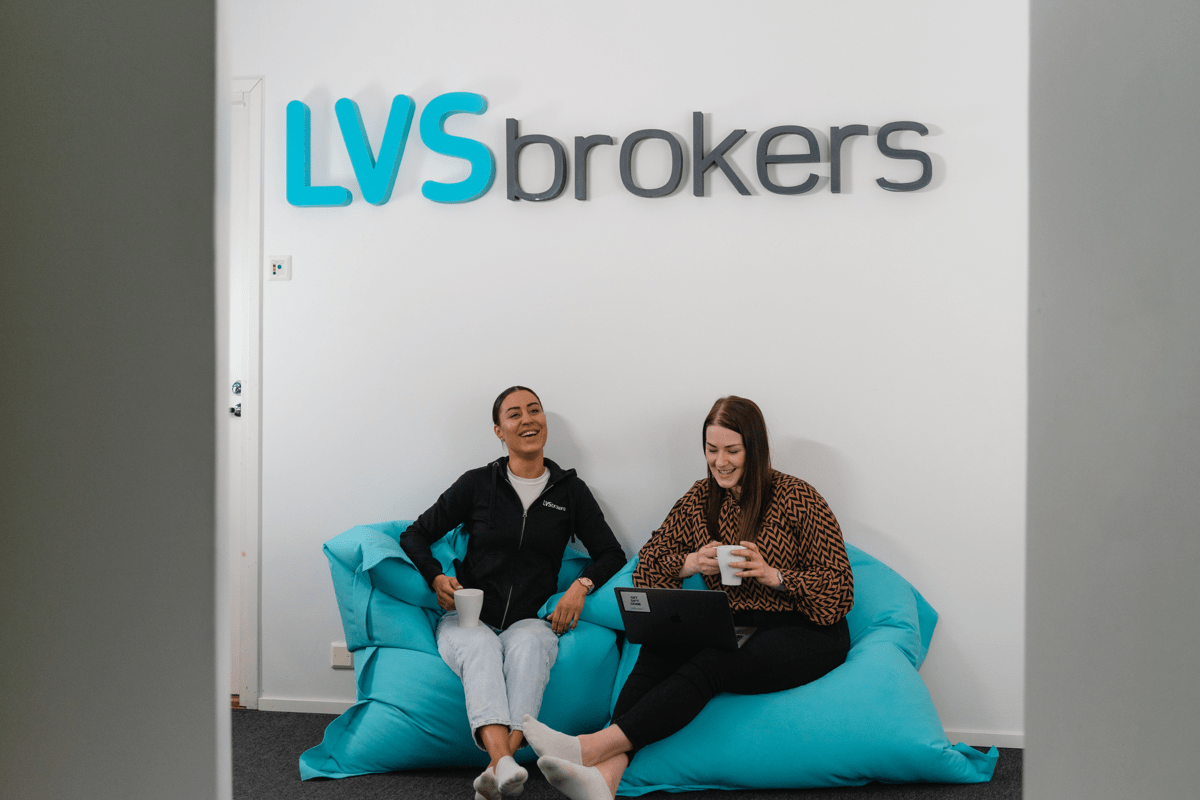 Josefine sitting on the right.
Josefine Kaski is originally from Imatra in Eastern Finland but moved to Turku to study about ten years ago. She has studied the hotel and restaurant industry as well as social and health sector, but ended up working in phone services instead. Josefine was a telemarketer for a phone operator for a few years and her colleague went to work for LVS Brokers. When that former colleague posted on Facebook that they are looking for a part-time employee, Josefine decided to inquire about the work. She got a chance to try it out for a few weeks and found it so comfortable and rewarding that she decided to stay. This was one and a half years ago and Josefine still enjoys her job tremendously.
Grateful customers make working fun
Josefine works on the telephone with the end-users of LVS Brokers' platform. She tenders loans for her customers either attempting to combine their existing loans or tendering a single loan for a more favorable interest rate. Josefine says her job is very clear and in the mornings she can just open her computer dialer and start going through customers without too much thinking.
The customers have used LVS Brokers' online platform and applied there for tendering of their loans. Their information comes into LVS Brokers' registry and the callers get call lists from their supervisors. The initiative comes from the customer and they know why they are being called. Josefine tries to keep the calls short and concise, between 5-10 minutes. The customer's application is reviewed and forwarded. Quotations will be received in a few minutes and the customer will be consulted immediately.
There are also customers who have a lot of questions and are not so familiar with the industry, so calls can be longer. We do six-hour workdays, and there are about a hundred calls a day - A hundred are called, and of course not everyone answers. I think the pace is just right, and it doesn't seem like too heavy or too big a goal.
No hard selling needed
When it comes to sales, Josefine says her background in telemarketing was the best education. With LVS Brokers she has learned a lot about loans, things that are valuable to know for personal life as well. She is also learning to sell insurance and electricity, although she says it's not really selling, rather serving the customer's needs.
There are no forced sales, and people don't hang up on us. Many customers are really grateful when they are called. Sometimes someone is afraid that this is some sort of a quick tip system, but that is not the case at all. We have banks and reliable lenders as partners and we strive to go through things accurately and clearly so that no misunderstandings remain. As a rule, all the calls are really positive and the customers are really happy that we are calling.
Six-hour workdays with good benefits
LVS Brokers' office is located in the center of Turku and offers parking space, which Josefine is really happy about. She gets to work about nine in the morning, takes a cup of coffee and opens her computer. The day goes by quickly on the phone with a lunch break somewhere in between. Josefine works on a provision salary and can determine how much she works. Josefine has found six hours to be an optimal amount so she finishes at three. There are currently three callers and they all have slightly different schedules and calling styles. The flexible hours mean that work and everyday life can be combined really well.
The employee benefits, working hours, work team and the performance bonus are all really good, and, above all, the work is really nice. The days go by pretty quickly when you are relaxed and comfortable. There is no need to stare at the clock, but on the contrary, six hours rolls away quite quickly when you feel comfortable at work.
No need to reset on the free time
Josefine hopes that she would get more colleagues, preferably social, outward oriented ones who would be happy to join her for lunch every now and then.
A positive and outgoing attitude is important and of course sales experience helps. It's good to have phone experience, because selling over the phone and face to face are very different. However, you could come to work even without experience, because here you get such a good education. And you can be successful even without higher education. The work is very rewarding and our work team is awesome. There is a relaxed mood here.
LVS Brokers' employees have ePassi and get a hundred euros every few months to spend on recreational activities. They also organise get-togethers at the workplace.
We are like one little family here and everyone gets along really well with each other and helps each other. It's nice to come to work with these co-workers.
Josefine says that in her previous job she had to use her free time to reset, but with this job there is no need for that. Her work remains in the workplace and doesn't follow her home.
In my free time I work out and spend time with my friends. There is no need to stress because of work.