Software Developer Petri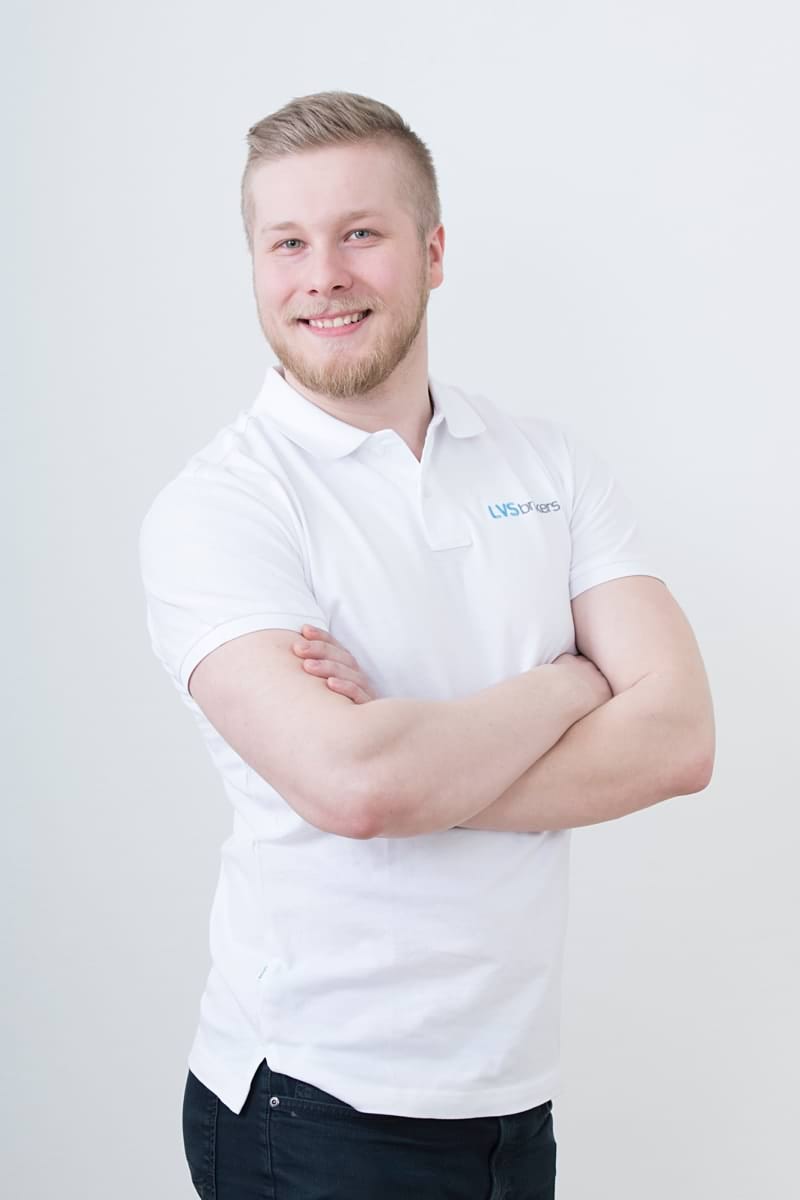 Name
Petri Immonen

Job title

Software Developer
Petri is one LVS Brokers' software developers. His work focuses on back end developing, and more specifically on bank integrations. He works in system development with our tech team in Turku. Petri is a self-learnt developer, who has been writing code since the fifth grade. His spare time revolves around the gym, motor bikes, and road bicycle racing.
How did you end up working with LVS Brokers?

I actually ended up here through a friend who works here. He put in the word for me and then I met the managers for lunch and was convinced to work here.
How long have you been working with LVS Brokers?

About 5 months, I started working here last November.
What's the best thing about your job?

Well, one of the best things is definitely being able to create and work on your own product. You also get a lot of responsibility. The quality standards are pretty high and there's a great spirit of getting actual work done.
How does LVS Brokers differ from other workplaces?

The atmosphere is very relaxed, although people work really hard. What's great is that you want to hang out with your colleagues even when you're not working and on the weekends. You also get more responsibility than you would in a "normal office job".
What would you like to say to people who are considering applying to work with LVS Brokers?

If you want a stiff corporation job this might not be the place for you. But if you like having fun and still work hard, go ahead and send in your application.