We are on a mission to help people make smarter financial decisions
Help us get sh*t done
We are one of the fastest-growing fintech companies in Europe, and this isn't just fancy talk – LVS Brokers has actually been listed by the Financial Times, 3 years in a row, as one of the fastest-growing companies in Europe. But this is just the beginning. We want you to join us on our journey!

If you are ready to build and improve your career while having a blast, LVS Brokers might be the place for you. With LVS Brokers you get a chance to:
Learn new things and improve your skills
Implement your own design of how you believe things should work
Have a huge impact on building the company & your workplace
Work with real freedom and take responsibility for your own work
We are an agile company and focus on getting sh*t done (although sometimes we go fishing in the middle of the day).

Opportunity to impact
What our developers say:
"LVS Brokers has an industry leading product and a state of the art technology offering."
"We are a fascinating growth company where one gets to develop the service offering and where agile changes are actually possible."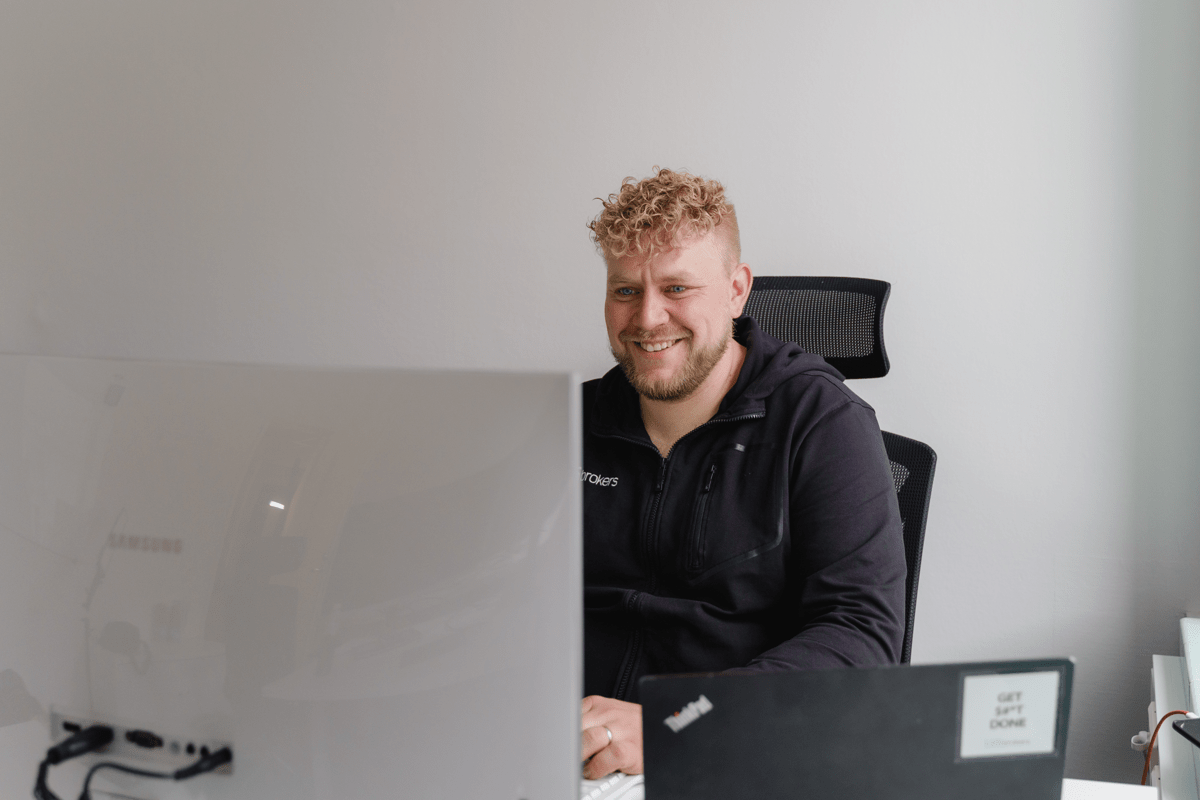 Growth creates opportunities
We are continuously developing our platform and looking for new growth opportunities – both by adding new product verticals into our brokerage platform, as well as bringing our brokerage platform into new countries and geographical areas.
Check our open positions and apply!
This is how you apply to work with us
Working as a developer at LVS:
You have time to do your work

You have time to test and compare different solutions and do your job well.

You learn, because our industry requires it

You learn a lot about financial technology and business (if that's your cup of tea)

You get a team, which makes you smile

You join a great crew who know how to make working fun!
These are the things we VALUE
BE trustworthy

Our customer and work relationships are built on trust that works both ways. We trust you to do your job as well as you can, so you can trust us to be the best employer possible. Trust is the key with a flexible workplace, so everything gets done when it should. One thing we don't trust is micro-managing! ;)

SHOW proficiency

This is your chance to show your skills and be a kick-ass professional. Proficiency is important since we wish to be the leading brokerage technology company in Finland and all the other Nordic countries. Be professional, passionate, and ready to show your skills - this way we all learn from each other!
Get Sh*t done

Work in a place where you can truly impact on the business. LVS Brokers is a growing fintech company, where your work really matters. We value each employee and need their best efforts to get sh*t done. We work hard, but we are also very flexible as long as work gets done in the end.

HELP others

No one can beat the strength of a good team. With LVS Brokers you don't have to work alone or struggle with questions and problems. We value helping each other and conquering problems together. Our tightly-knitted work community has zero bureaucracy and it is easy to ask help for something you cannot do alone.
Having the best solution on the market means that there needs to be a truly happy crew behind it
At LVS, a fun and helpful crew and actual agility enable you to do your job well. You get freedom and responsibility and it's up to you to find out what works, even from a business perspective. Learning about the FinTech industry in a fast-growing company is an investment in your career.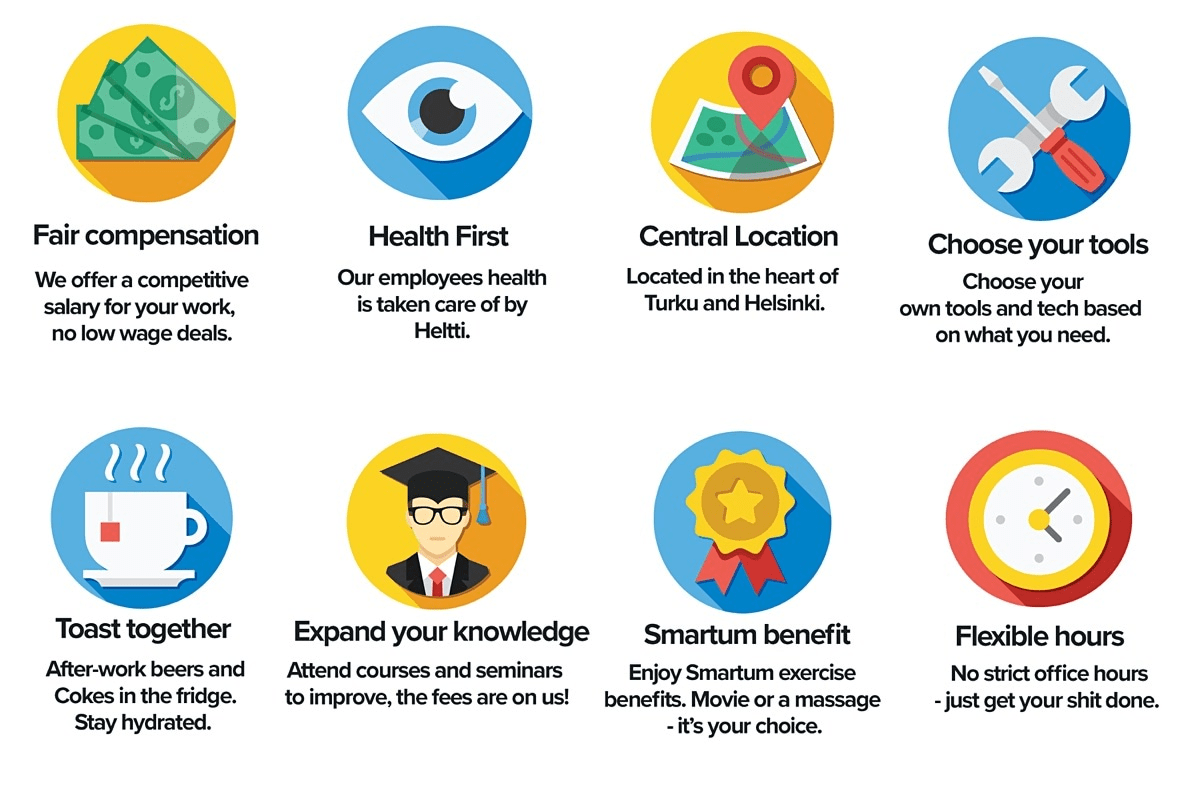 Don't just go to work - Benefit from it
We don't want you to clock in when you start your work, or be satisfied with just sitting at your desk for eight hours a day.
Benefit from the work you do, expand your knowledge of the field and enjoy our laid-back work life. Join in on the after-works and choose your own toolkit to work with. We'll even give you health care, as long you get your shit done.
The brief history of LVS Brokers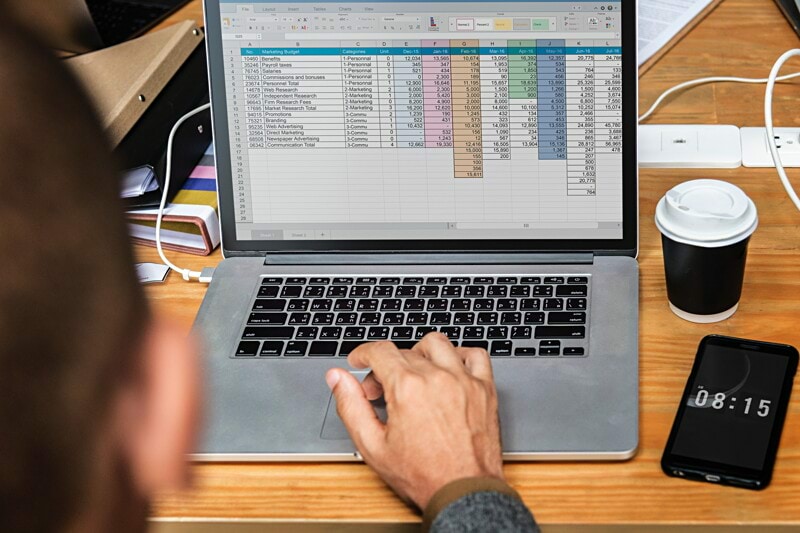 3 guys and an Excel sheet
It all started when our founders Teemu, Lauri & Lauri started to think how much time is spent on comparing different financial and insurance services. Back in 2013 Excel was the option...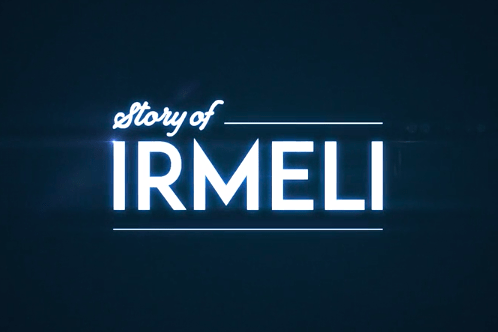 Birth of AI called IRMELI
The guys were on to something and started building an AI platform called IRMELI. Business started growing, and consumers and banks started to find each other.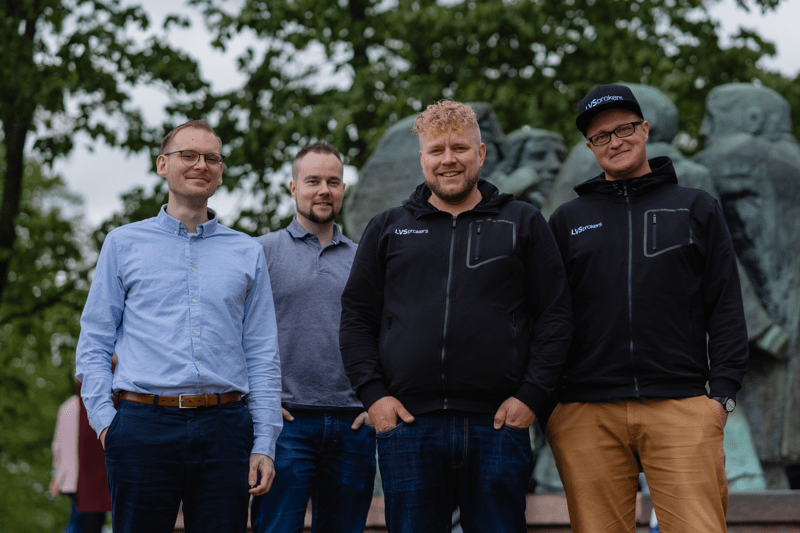 Hiring first crew members
A business was born and founders wanted to further build the business with an awesome team to scale it up! Juhani & Jarkko joined the crew and started to boost up the growth.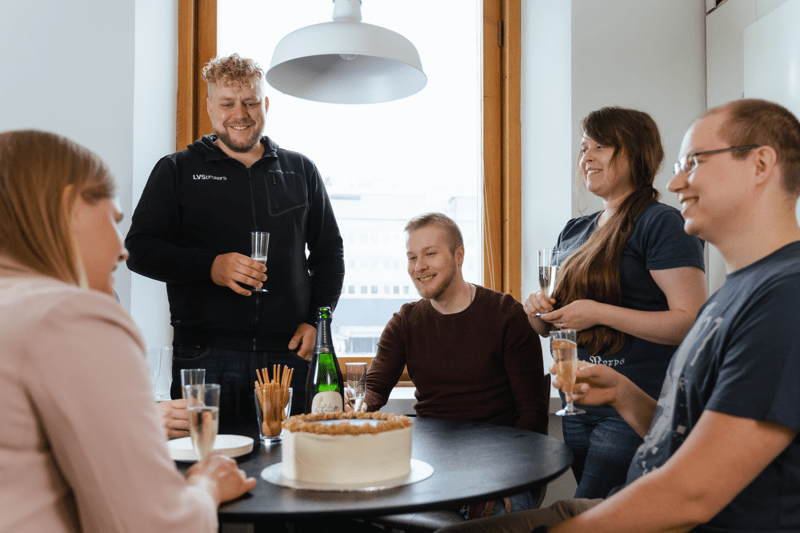 Scaling up in Finland
LVS Brokers starts to scale up in Finland and turnover grows from €0.8 million in 2016 to €2.4 million in 2017, and a lot more in 2018 – all the way up to €8.9 million. At the same time the team grows to 12 members.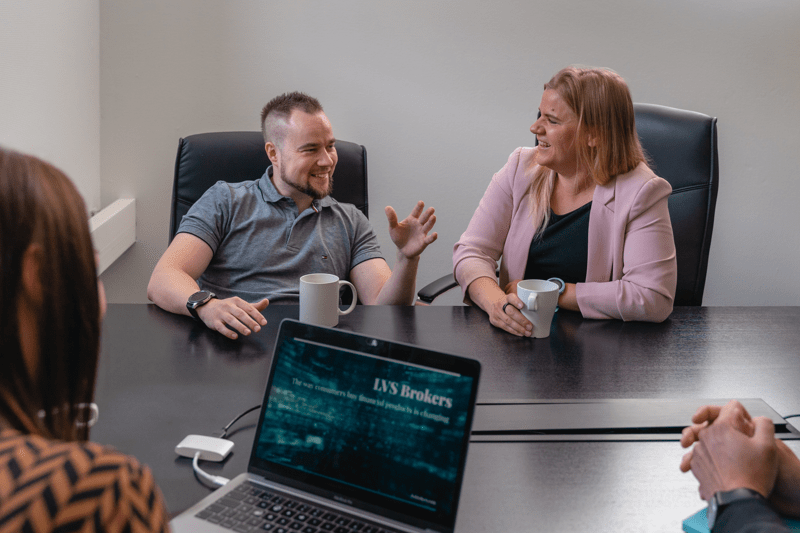 Rapid growth in Europe
We opened up Poland in late 2018 and Denmark in 2020. Within only 2 years we integrated more than 30 partners into our platform in 3 countries. IRMELI is learning new languages pretty fast and is already looking for the next challenge!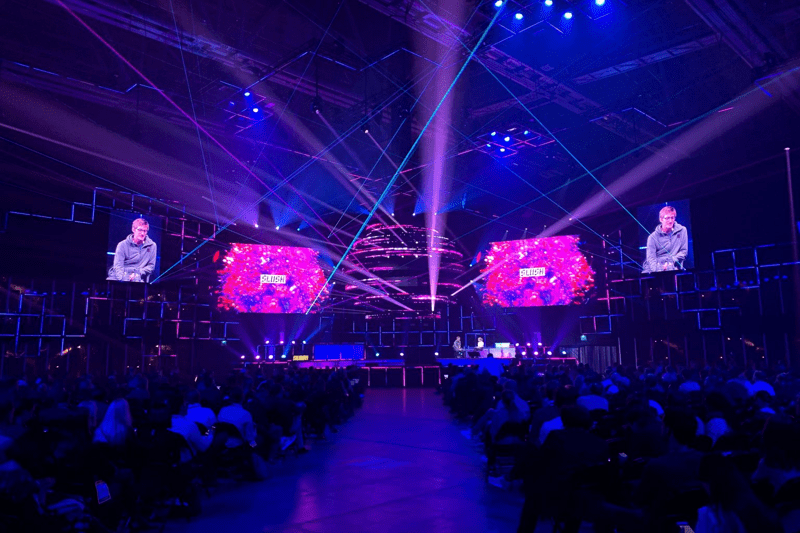 Expansion to rest of the Europe
Operating in three countries is only the beginning: There is a lot of territories in which we can help customers make better financial decisions! We aim to hire more talent, develop our services, and double our revenue in 2021, so now is a great time to join us.
What our business is all about - Introducing IRMELI
Check us out on social media!
Already working at LVS Brokers?
Let's recruit together and find your next colleague.